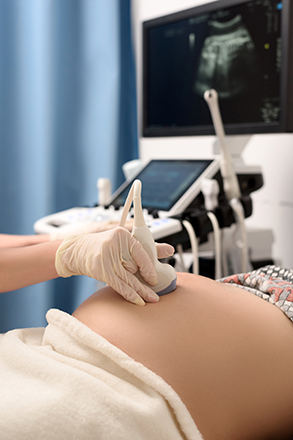 GHC's Obstetrics/Gynecology Department helps advance women's health through patient care, education, and research. This department comprises a multidisciplinary team with expertise in women's obstetrical and gynecological care related to reproductive health, pregnancy, and post-partum care. 
Obstetrics/gynecology is a specialty that encompasses medical, surgical, obstetrical and gynecologic knowledge with skills for the prevention, diagnosis and management of a broad range of conditions affecting women's general and reproductive health.  
Obstetricians focus on pregnancy and related health issues, while gynecologists focus on general reproductive health. These two types of medical professionals work together closely. In some cases, these doctors may have certifications in both obstetrics and gynecology under the OB/GYN title.  
Obstetrics/Gynecology offers the ability to subspecialize in gynecological oncology, reproductive endocrinology, and infertility or maternal-fetal medicine. Other areas of sub-specialization include contraception, adolescent gynecology and endoscopy.
Urgent gynecological care

High Risk Prenatal Care

 
Frequently Asked Questions
Open to the public by physician referrals. Once referrals are accepted by the department the patient will be contacted with an appointment. 
This would be based on the nature of the appointment and the assessment by the specialist.
Location
773 Great Northern Road,
Sault Ste. Marie, ON, P6A 5K7
T: 705-759-5613
F: 705-759-7466
Hours of Operation:
Monday – Friday: 8:00 am – 4:00 pm
Saturday, Sunday, Holidays: Closed