Lil Silvano, President & CEO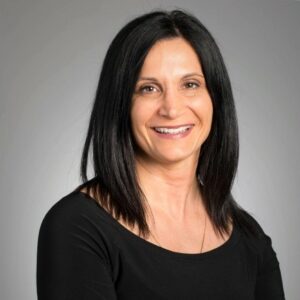 Ms. Liliana (Lil) Silvano is an accomplished executive who has held a number of senior leadership positions over the past two decades. A native of Sault Ste. Marie, Lil joined the Group Health Centre (GHC) in 2022 as President & CEO.
As a Chartered Accountant, Lil started her career in the public sector at the Ontario Lottery and Gaming Corporation (OLG), where over ten years, she gained progressive management experience in multiple roles.
After a decade of corporate leadership experience, Lil transitioned to the Health Care sector. Lil spent the last nine years in various senior executive leadership roles at Sault Area Hospital (SAH), culminating with Lil serving as SAH's Vice President and Chief Financial Officer.
Darren Fetterly, VP Clinical Operations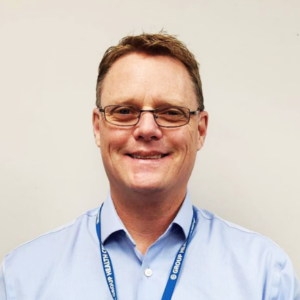 Darren is the Vice President of Clinical Operations. He oversees many departments at GHC, including, Diagnostic Imaging, Nurse Practitioners (NPs), Occupational Health Services, Physiotherapy, Physician Support, Clinical Programs, and Appointments & Patient Relations.
Darren started his career in 1994 after graduating from the Medical Radiation Technology program at Cambrian College. He immediately began working on the front line in diagnostic imaging. In 2005, he joined the management team at CML Healthcare, rising to Director of Diagnostic Imaging within the province.
In 2014, Darren made his way to GHC, bringing almost a decade of management experience. As VP of Clinical Operations, he oversees all non-physician facets of clinical operations, ensuring alignment with GHC's strategic plan. He leads his team to deliver safe, efficient, quality health care to the community.
Kim Lemay, VP People & Strategy
Kim is an accomplished leader with extensive experience in both healthcare and business operations. Kim spent the last 13 years as the Director, People & Strategy at Sault Area Hospital, before joining the GHC team in 2023. In her role, she led the hospital's strategic planning, risk management, policy development, governance, and human resources functions.
Kim has a proven track record of working collaboratively with various stakeholders, including clinicians, professional associations, government agencies, and provider organizations. She is deeply committed to her community and passionate about it being one of the best places in the world to live, thrive, work and receive care Currently, Kim serves as the Chair of the Board of Directors for the Sault Community Career Centre.
Christine Evoy is an accomplished finance professional with over 30 years of experience in public-sector finance. As the Vice-President and Chief Financial Officer at Group Health Centre (GHC), she brings invaluable expertise in navigating complex regulatory environments, ensuring financial reporting compliance, and delivering innovative solutions to challenging financial issues.
With a strong background as a Chartered Professional Accountant (CPA), Christine has held significant leadership roles in the finance sector. Prior to joining GHC, she served as the Manager of Finance at Algoma District School Board, where she successfully managed a substantial operating budget while reporting directly to the Superintendent of Business and Operations. Her career highlights also include various leadership positions at OLG, where she contributed to Financial Planning & Analysis, Strategic Sourcing, and Capital Assets.