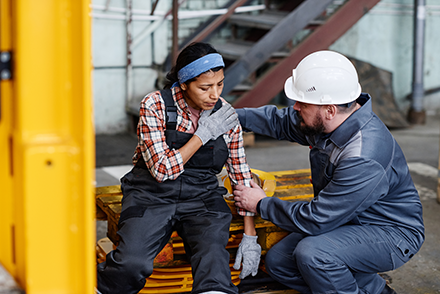 GHC's Congestive Heart Failure (CHF) program was created to improve outcomes for patients with CHF by improving the care between the hospital and home.
The vision of Dr. Hui Lee in the year 2000 led to the development of the CHF program to improve the quality of life for patients living with heart failure as well as assist caregivers.
The CHF program works in partnership with primary care providers to support their clients within the community. The program aims to prevent hospital admissions and improve quality of life through self-management education support delivered by specialized nurses. Education topics include CHF management, signs and symptoms of fluid retention, when to seek treatment and how to minimize exacerbations. Patients are supported through regularly scheduled visits and as-needed access to their assigned primary nurse.
Through home, office, and phone visits, the CHF nurses assist patients in understanding; the signs and symptoms of CHF, the importance of medication compliance, diet and fluid restrictions, the importance of exercise, and when to seek further medical assistance.
Frequently Asked Questions
Who Can Access Service
This service is available to all GHC-enrolled patients. To access the CHF Program, patients must be referred to the program by:
The hospital
Primary Care Provider
Health Care Provider
Self-Referrals
Once the referral has been received, a member of the CHF Program will contact the patient to book their initial appointment.
What Can I Expect During The Appointment?
Visits usually last at least one hour, and nurses will review your medications and check your vital signs at each visit.
Location
83 Willow Avenue
Sault Ste. Marie, ON, P6B 5B1
T: 705-541-2670
F: 705-759-7477
Hours of Operation:
Monday – Friday: 8:30 am – 4:30 pm
Saturday, Sunday, Holidays: Closed